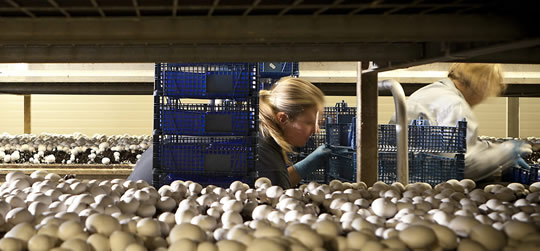 The chain hallmark Fair Produce Nederland guarantees that the products concerned are produced by employees who have been treated fairly; in other words: they receive a fair wage according to the Dutch laws and regulations, have access to good accommodation, and work under good labour conditions. Organisations of employers and employees, involved in either the growing or the trading of mushrooms, have taken their responsibilities regarding fair produce and joined forces in the Stichting Fair Produce. By doing so, the Dutch mushroom sector is leading the way in dealing with the social abuses in the chain.

Companies with a Fair Produce hallmark meet <hieronder nog een keer linken aan pag: What requirements does a company have to meet?> strict social requirements; in part even stricter ones than those required by Dutch law. Examples are: all hours are paid out, there is a maximum amount to be withheld for accommodation, and there are no obscure labour constructions.

The Dutch trade unions FNV and CNV warmly recommend choosing for a Fair Produce company if you consider working in the Dutch mushroom sector.