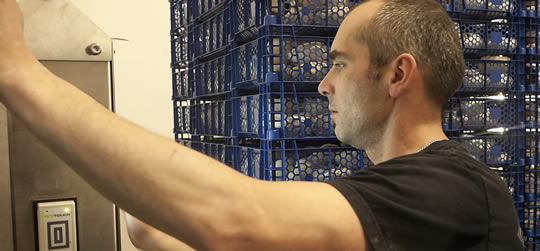 Consumers want to enjoy fresh, nutritious mushrooms, but they also want to be sure that the employees involved in their production have been treated fairly. That is why almost all retailers in the Netherlands today are choosing for responsible production, i.e. Fair Produce mushrooms.
With the hallmark Fair Produce, you will demonstrate that the employees involved in your fresh produce have been treated fairly. In other words:

they have been paid a fair wage according to the Dutch laws and regulations,
they are provided with good accommodation, and
they work under good labour conditions.
Companies in the mushroom sector permitted to use the Fair Produce hallmark meet requirements that exceed the legal ones. As a Dutch grower who has demonstrated working methods according to the standards of Fair Produce you will stand out from the competition.
Past excesses in the area of labour conditions have had a negative impact on the image of the mushroom sector. Which is a shame. The Dutch mushroom sector represents a flourishing branch, providing consumers with nutritious and delicious produce that has been produced in a fair way. And you can demonstrate this by means of the Fair Produce hallmark.